Clint spent six formative years in the NFL with the Seattle Seahawks and New Orleans Saints. His time in the high-performance space with some of the worlds top competitors marked him with a passion for excellence and resilience, which he now imparts to individuals and teams around the world.
After Clint's career in the National Football League, he wrote a book entitled "Becoming: Loving the Process to Wholeness." The word "Becoming," is both an adjective and a verb. We are all becoming something, and to be becoming, is to be attractive. Teaching on lessons of identity and grit through Clint's transformational journey, the book serves as a roadmap to help individuals and teams like who they are, when they haven't become who they want to be.
Clint is a highly sought-after speaker who leads with vulnerability and humor and considers it a privilege to speak into the vision and aspirations of his clients.
Clint, and his bride, Matti live in Dallas, TX with their daughter Zoe, and German Shorthair Pointer, Bear.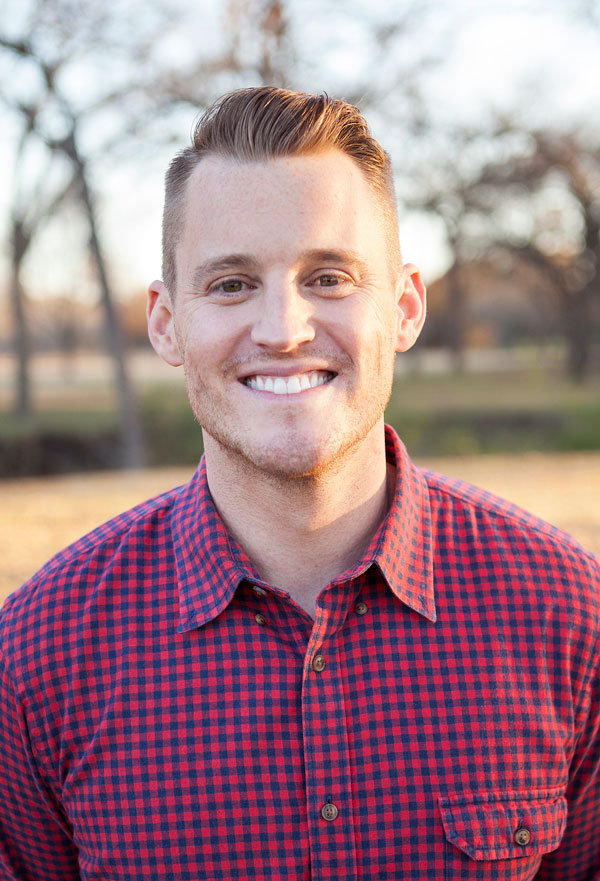 Resources
Get the tools we created to better equip you to face your battles and journey toward wholeness.
Coaching
1-on-1 Whole-Life Consulting to guide you in your process to wholeness or High-Performance Mindset Training (All Sports) for a champion mindset.
Speaking
Corporate Keynotes, Sales Summits, Church Gatherings, Young Life events, and more. Book Clint to speak at your next event!
All of us have moments in our life when we have allowed our ego to get the best of us.  We feel mistreated, so we lash out.  Usually, the lashing out is simply fear in disguise, and is an attempt to protect ourselves from shame or humiliation.  It's a defense mechanism.
When you look at the life of Jesus, there was one disciple in particular who had a little more proximity with Jesus than the other disciples did.  His name was Peter.  Jesus spent a massive amount of time with him.  But the thing about Peter, was he was a little reckless.  He would make loud proclamations of how he would never abandon Jesus.  He even cut off the ear of the high priests' servant, when the soldiers came to take Jesus away to be crucified.  You could say Peter had a pretty hefty ego.
Be Careful what you wish for
Once Jesus was crucified, ALL of His disciples scattered, including Peter.  The same Peter who boasted so much in his devotion to God.  In fact, when some little girls recognized Peter while the soldiers were out trying to find all of the disciples, Peter actually DENIED having any relationship with Jesus!  THE MOST EPIC FAIL.
Easter is the celebration of Jesus rising again three days after being crucified, but there are stories within the story that get missed.  Peter, who had a massive ego (sort of like all of us can have), felt like an absolute failure.  Peter felt ashamed of what he did in abandoning Jesus.  He made loud proclamations of courage and zeal for God only for them to completely crash and burn when those promises became tested.
Peter.  Had.  Completely.  Failed
One morning, some women came to the tomb of Jesus only to find that it was empty.  As they walked in, they were awestruck to see an angel standing where Jesus once lay.  In seeing their fear, the angel proclaimed to the women, "You seek Jesus of Nazareth, who was crucified. He is risen! He is not here. See the place where they laid Him. But go, tell His disciples—and Peter—that He is going before you into Galilee."
Did you catch it?  The angel mentioned someone specifically in this passage.  He mentioned Peter.  The angel mentioned the disciples but he made a special point to mention Peter. The one who had completely failed.  Peter was overwhelmed with shame and guilt and Jesus wanted Peter to specifically know, that even though he failed, Jesus still wanted to be close to him.
That is unbelievable news!  The Easter story is the crux of the entire Christian worldview.  Jesus actually did live, die, and rise again, just like He said He would.  Because of that, we, like Peter, get grace.  Unmerited favor and love in the midst of our failings, shame, and humiliation.  The freedom to be lovable even when we do things that would disqualify us from love.  So wherever you are in your journey.  Remember God isn't ashamed of your past.  Even if that past was 30 years ago or 30 minutes ago.  He love you right now, and will forever.
Here's to Loving the Process,
Gresh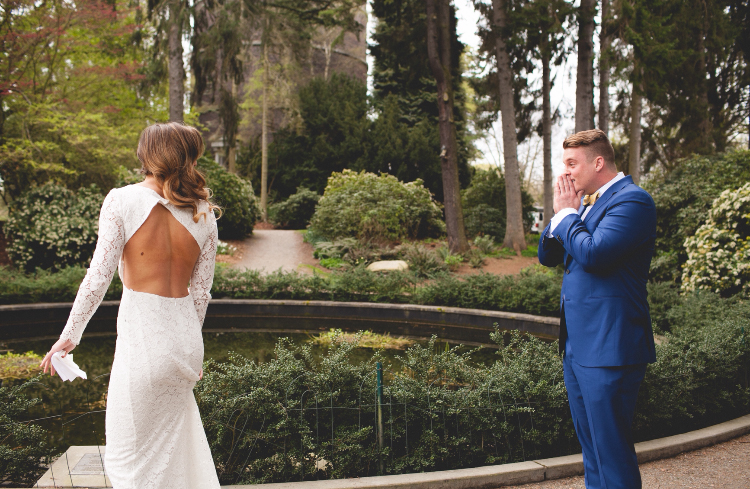 Have you ever had joy feel so strong, that you found yourself fighting everything within you to hold back laughter?  Three years ago today might have been the most beautiful example of that I can ever remember. I was standing up at the front of the room, groomsmen to my left, and bridesmaids to my right.  The eyes of hundreds of our closest friends locked on me…until the music started.
As the acoustic sounds of Bethel Music's "I will Exalt" rolled into the room, the atmosphere stood still.  My pulse beat so intensely I could feel it in my toes.  And in an instant, every eye in the room was transfixed on the most beautiful woman I had ever laid eyes on.  She looked perfect…and I was completely undone.
As the distance between us lessened with each step she took, the overwhelming joy I found myself in, finally burst.  I began weeping like I had never experienced.  She captured my heart.  She took my breath away.  It was absolutely surreal and the greatest day I could ever imagine.  (You can see the rest of our love story in chapter five of my book here.  I might be biased, but I think its movie worthy)
OVER RATED
The day Matti and I got married was the most heart exploding moment of my life.  There is no doubt it was an unbelievably beautiful wedding.  Hear me on this, both of us wanted a beautiful wedding, but more than that, WE WANTED A BEAUTIFUL MARRIAGE.
I hope you hear my heart on this when I say that weddings are over rated.  They are over rated in the sense that far too much emphasis is put on a moment, instead of a process. Our culture far too often celebrates moments more than the processes those moments are predicated on!  And what we often forget is that how much we enjoy life is determined by how we handle those processes.
Looking back on the three years we have been married, and the five years we have been the closest of friends, I can say that even through arguments over the way knives need to be washed or who is making the bed, my heart bursts with gratitude that we didn't just have a great wedding, but we built a foundation for a great marriage.
Our wedding day was the happiest day of our life so far, but we still have so many incredible happy memories to make.  Every day, we make the decision to choose love, compassion, understanding, and communication, even when it's tough.
So in all you are doing, remember this.
Don't just have a great wedding, have a great marriage
Here's to Loving the Process,
Gresh
It was August 24, 2016.  I was living in Bellevue Washington with my wife Matti, and thirty years prior on this exact day, I was born into the world.  To my knowledge, nothing special was planned for my 30th birthday (I have always scoffed a little at birthdays once you pass 25).  As Matti told me she had reservations at our favorite Italian restaurant, my face muscles involuntarily expanded into a joyful toothy grin, with the anticipation of the 1500 calorie white carb binge I was hours away from.
Walking into the restaurant, I noticed a car that looked just like a friend of mines.
I thought, "thats weird, I wonder what he is up to."
We stepped into the restaurant and I was taken aback by ten familiar faces shouting "happy birthday," all at the same time.
Totally surprised, I looked at my wife who was beaming over the assembly of so many of our closest friends coming together to celebrate my day.
After a few hours, the inevitable happened.  A big cake presented itself with 30 sparkling candles adorned across its face.  As the birthday song begun, I started feeling uncomfortable.  
All the eyes of so many of the people I cared about were on me.  I realized I had two choices here.  I could either smile awkwardly at the crowd of people, OR, I could do the classic move of pretending I'm the music director of the choir, waving my hands up and down to lighten the load of the uncomfortable attention.
I realized then, that everyone feels a little weird when they are having "Happy Birthday" sung to them.  And here is why.
We are tribal
It has been said that solitary confinement with prisoners actually creates bigger social issues with the inmate.  And babies who are not held end up having extreme learning issues.  The reason is, we were created with a need to belong, be with others, and be a part of a pack.  
2. Attention is uncomfortable
On the flip side of needing to be a part of a pack, is that when we are no longer apart of a pack, we panic.  In a way, when people start putting attention on you, you essentially are stepping away from the crowd for a moment, and now you are alone (at least on a primal level, your brain thinks you are).
3. Standing out brings vulnerability
When you look at a pack of gazelles being chased by a lion, the lion always tries to isolate one of them.  The gazelle looks for protection from the group and when it is isolated, it is vulnerable.  This primal part of our brain rears up and yells panic.
This is important for TWO reasons
1.  Growth only comes from temporary pain.
2. How you do anything, is how you do everything.
If you find yourself being uncomfortable when attention is on you for your birthday, there is a good chance you also get uncomfortable when you start to excel at something more than your peers.  And running from attention like that, usually manifests as some type of self sabotage.
So If you want to stand out an accomplish things in your life, you are going to have to be OK standing alone.  Which means getting comfortable being uncomfortable.  If you can learn that, you will enjoy where life takes you.
Here's to Loving the Process,
Gresh