MY JOURNEY
WHAT BROKENNESS MEANT TO ME
What Wholeness means to me
Becoming: Loving the Process to Wholeness.
"The word "Becoming," is both an adjective and a verb. We are all becoming something, and to be becoming, is to be attractive. Teaching on lessons of identity and grit through Clint's transformational journey, the book serves as a roadmap to help individuals and teams like who they are, when they haven't become who they want to be.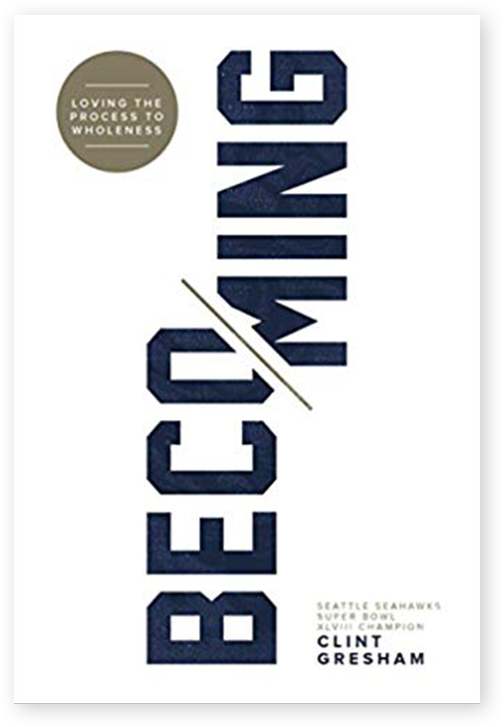 "Clint is a gifted communicator who is engaging and anointed, but the authority on his life comes from not just sharing theory but being in the trenches of seeing lives changed. Add to that his success in professional sports and Clint is a powerful and effective speaker and trainer."
Bannin Liebscher
Company Name:
Jesus Culture
Designation:
Founder & Director
"Clint's mixture of humor, faith, and teaching is sure to captivate any audience."
Jeff Bethke
Designation:
Youtuber, Author, Speaker
"Clint delivered an inspirational message to graduating college seniors. Several students said he was the best speaker they had heard in their four years of college at TCU."
Texas Christian University
Company Name:
Neeley School of Business Marketing Professor
"Clint reminds us that the real tests, come in the form of true identity, courage, vulnerability, and love."
Danny Silk
Company Name:
Loving on Purpose and LOP Life Academy, Best-Selling Author of Keep Your Love On AND Culture of Honor.
Designation:
Founder and President
Helping You Face The Storm
Resources
Get the tools we created to better equip you to face your battles and journey toward wholeness.
Coaching
1-on-1 Whole-Life Consulting to guide you in your process to wholeness or High-Performance Mindset Training (All Sports) for a champion mindset.
Speaking
Corporate Keynotes, Sales Summits, Church Gatherings, Young Life events, and more. Book Clint to speak at your next event!